Eco-Friendly Bamboo Nursing Pads with Waterproof Bag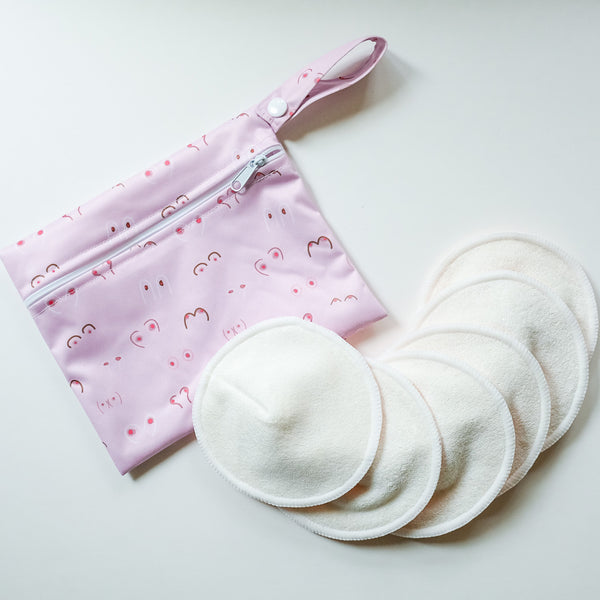 Eco-Friendly Bamboo Nursing Pads with Waterproof Bag
Postpartum is messy, especially when it comes to lactating boobs. Our 3 layer organic bamboo nursing pads will keep you high and dry so you can avoid those totally not-awesome, spontaneous wet spots on your shirt. 
3 layers of moisture protection: silky organic bamboo with cotton terry inner lining, a super absorbent microfiber core, and a non-slip, waterproof outer layer 
Contoured shape: slips easily between your bra and your skin 
Eco-friendly: washable and reusable pads plus a bonus waterproof baggie (a must-have in every diaper bag)


Waterproof bag: zippered bag in our playful 'boobs are fun' print
Nursing pads
The pads are super soft, comfortable and just what I was looking for. The bag is super cute and easy to travel with. Highly recommend them.